Find the boost you need with Crunchy Protein Bar, with irresistible taste, 32% protein and reduced fat and carbohydrates!
With their crunchy milk chocolate coating and a delicious creamy heart in an assorted flavour range they are ideal for promoting post-workout recovery or as a practical snack during the day. Let yourself be carried away by the lightest and tastiest protein snack there is!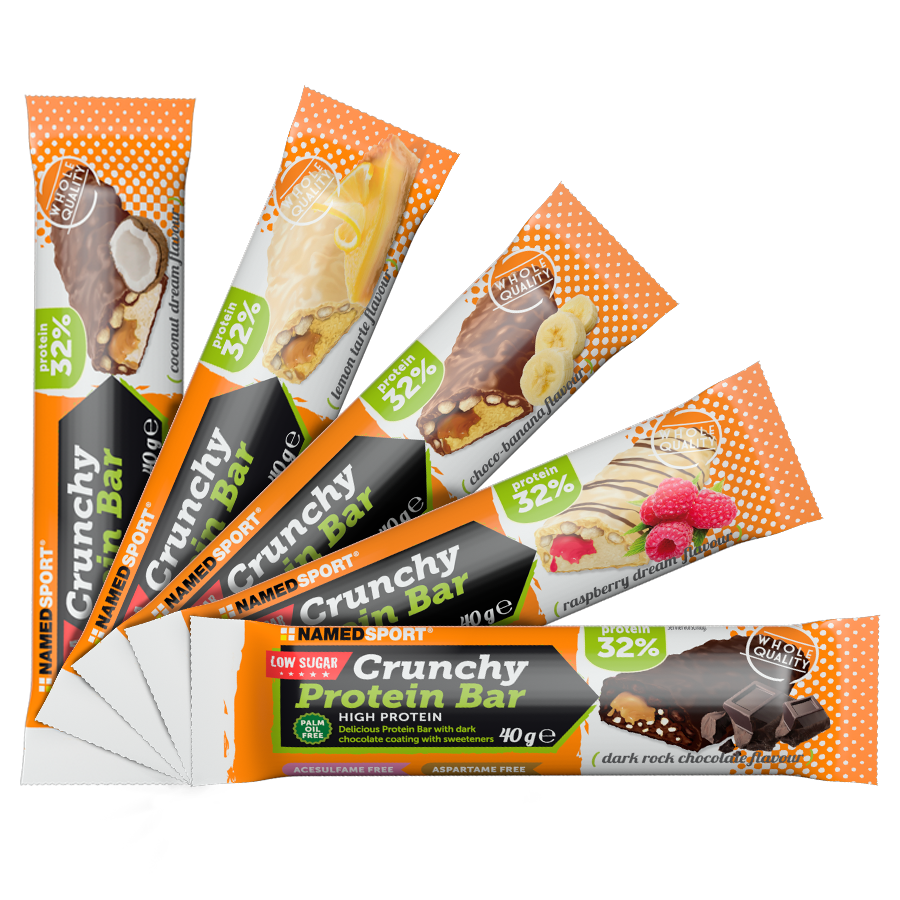 GET YOUR CRUNCHY PROTEIN BAR FOR FREE, HOW?
> Choose the products that you prefer
> Achieve a minimum spend of 49,99 €*
> Enter the code CRUNCHY2022
*Free shipping over 100,00 €
*It cannot be combined with other ongoing offers.
**All images are included for illustrative purposes only. The products may undergo variations. 
WHY does everyone like Crunchy Protein Bar?
The crunchy chocolate coating hides a soft filling based on a mix of isolated soy proteins and concentrated milk proteins, with a high biological value.
> New formula with reduced Sugar content
> 32% Proteins per bar
> Easily digestible
Are you passionate about sports? Join our Strava Club to stay up to date.