A gift for you with Milano - Sanremo!
Isonam Energy is one of our most popular for energy and mineral salt recovery. It is proven on the world tour and by many weekend warriors who grind out kilometres on bicycles all year round.
Milano-Sanremo is one of the most iconic cycling races in Italy.
299 km that wind along the historic route that in the last 100 years has connected Milan with the Riviera di Ponente through Pavia, Ovada and the Ligurian Apennines. One of the most beautiful classics in Europe!
In such an important race, a nutrition strategy using NAMEDSPORT> Isonam Energy ensures the optimum hydration and energy needs of champions like Elia Viviani of Cofidis.
Isonam Energy is based on Mineral Salts, Vitamins, Maltodextrin, Creatine and Ginseng: perfect for preparing an isotonic drink to take with you in the saddle and for prolonged physical performance.
If you are a fan of our supplements you know what we are talking about, if you have never tried them, then this is the right time!
Choose the products you prefer, enter the code
MILANOSANREMO2021
and get your Isonam Energy
!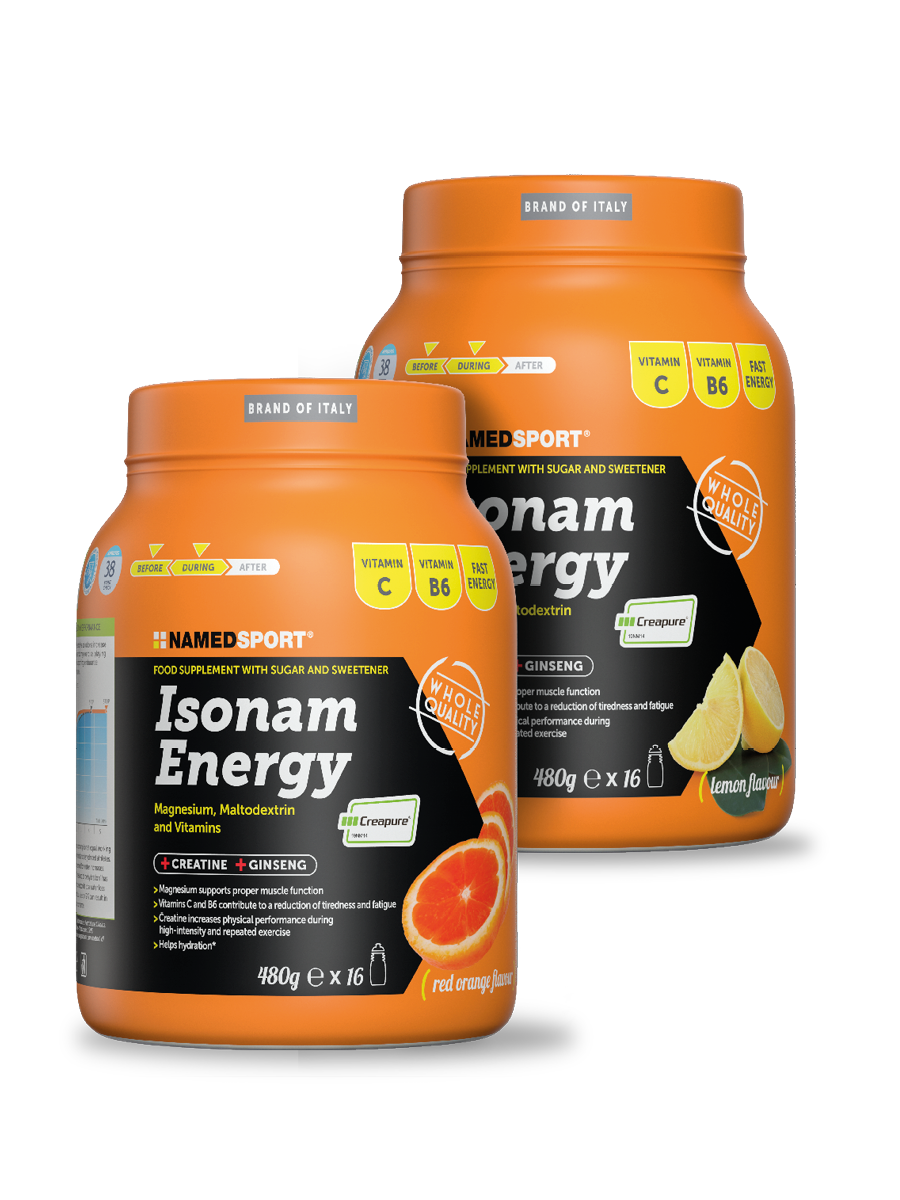 Isonam Energy:
> It is thirst-quenching and rehydrating
> With Magnesium which contributes to the normal muscle function
> Thanks to Vitamins C and B6 it helps to reduce tiredness and fatigue
> Contains Creatine which allows to increase increase physical performance in successive bursts of short-term, high intensity exercise
Isonam Energy is available in 2 flavours
HOW TO COLLECT YOUR GIFT?
All you need to do is:
> Put your favourite products in the cart
> Achieve a minimum spend of 39,99 €
> Enter the code MILANOSANREMO2021
Then you will receive your Isonam Energy worth 16,99 €.
*Free shipping over 100,00 €
Are you ready?
We are! And so are also our PROS.
Stay Trained!™
Are you passionate about sports? Join our Strava Club to stay up to date.