You deserve a double present!
In the new 400gr HydraFit> packaging you will find as a gift the innovative biodegradable sport bottle HYDRA2PRO!
Anyone who performs physical exercise, whether it is a simple motor activity or intense sports practice, there will be an increase in body temperature manifested by sweating that, although necessary, needs to be compensated to maintain a sufficient hydro.
Helping the athlete to reach the best version of himself has always been one of the main objectives of NAMEDSPORT>, and that's why HydraFit> with its mix of Magnesium, Potassium and 9 Vitamins is the ideal supplement for the preparation of a hypotonic solution with energizing properties, great for the BALANCING of hydro-saline losses.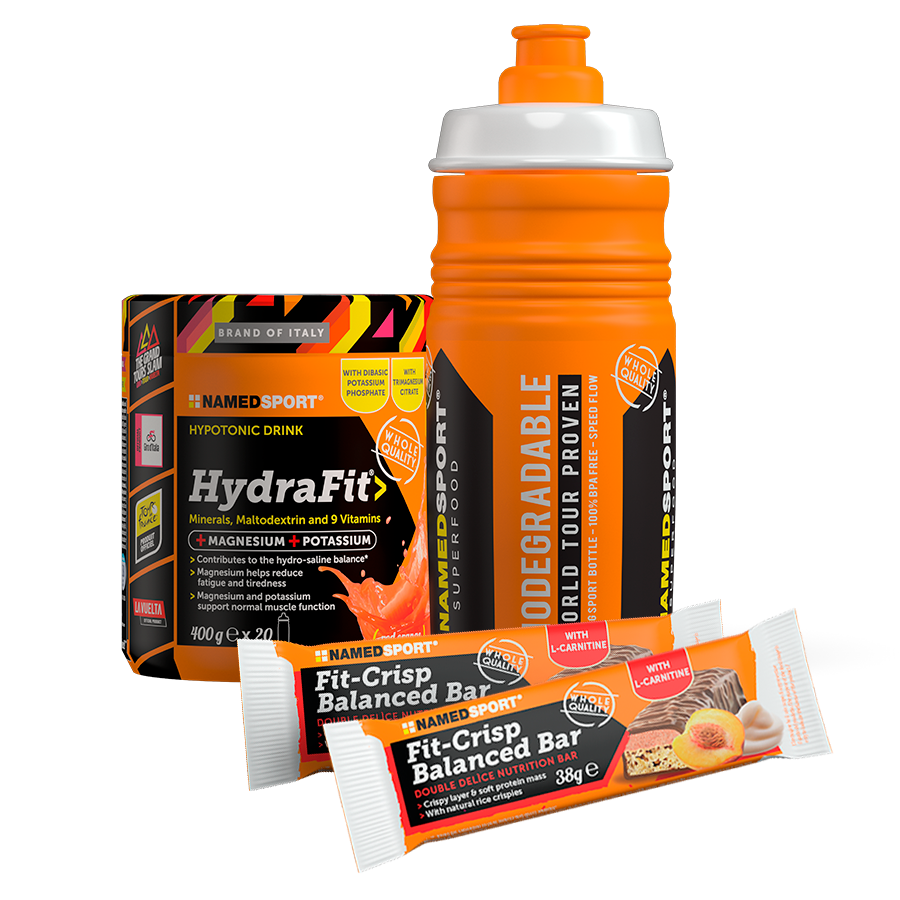 A package of HydraFit> and the biodegradable sport bottle HYDRA2PRO:
BUY YOUR FAVORITE PRODUCTS
MINIMUM SPEND OF 49,99 €
ENTER THE 

HYDRAFIT2022

 CODE
FREE SHIPPING ABOVE 100,00 €
GET FOR FREE 3 MINI PROTEIN SNACKS AND 1 SAMPLE KIT TO CHOOSE BETWEEN 4 DIFFERENT
Did you know that a dose of HydraFit> contains 240mg of Vitamin C, equal to 3 times the recommended minimum daily intake?
Create a hypotonic solution by diluting this exceptional mix with water: not only will you help the body to support your natural immune system and protect your cells from oxidative stress but, thanks to the Magnesium, Potassium and the complex of 9 Vitamins that make up HydraFit>, you will benefit from energizing and anti-affection properties that will help you to face everyday life with an extra gear!
*The promotion HYDRAFIT2021 is not combinable with other available offers.
**Serving suggestion.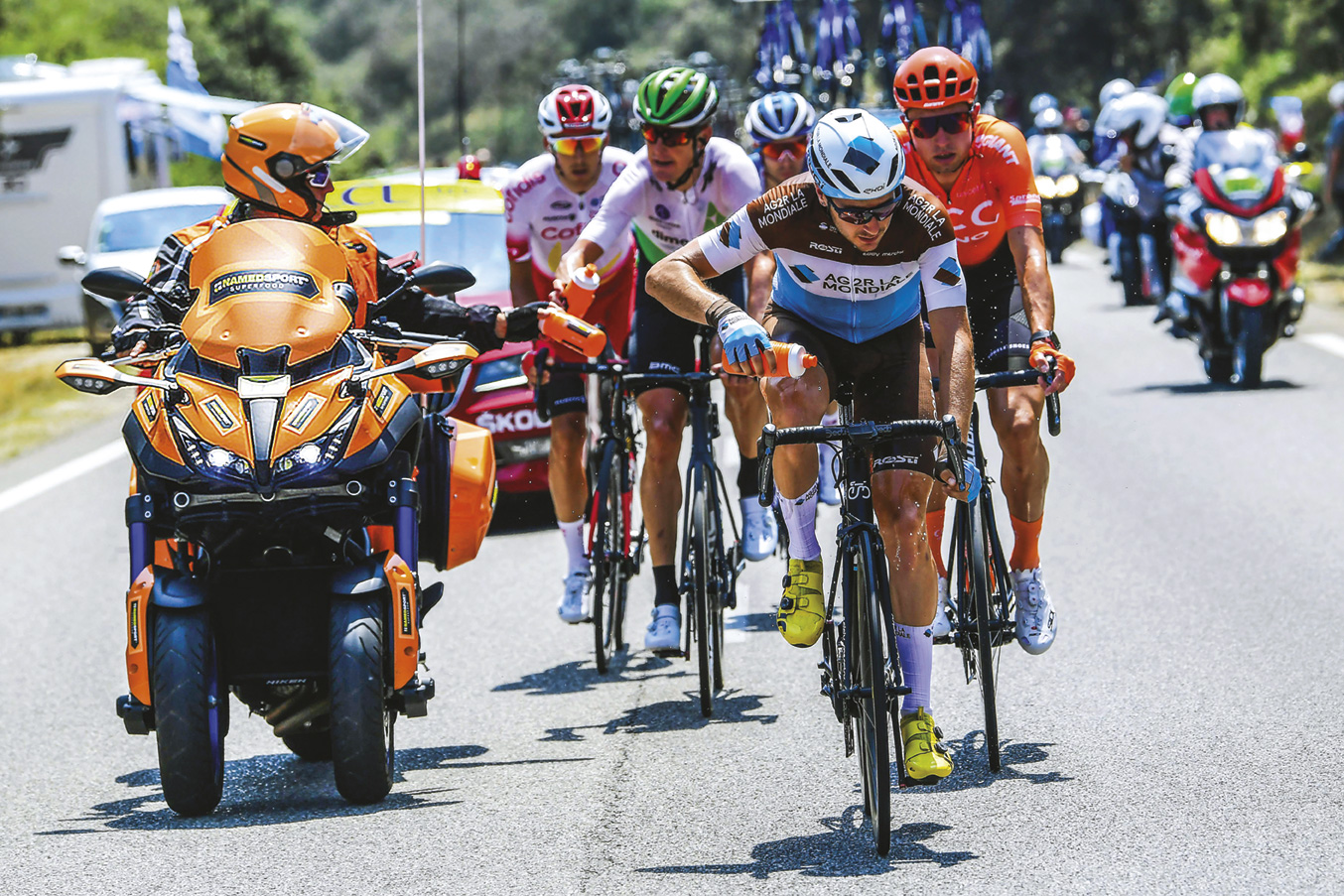 HydraFit> has never been so eco-friendly, discover the innovative biodegradable sport bottle HYDRA2PRO!
SPEED FLOW
It is characterized by an exceptional lightness and an incredibly squeezable consistency that guarantees a quick and abundant jet of water at minimum hand pressure. The liquid supply is also maximized by the large push-pull valve with generous opening and the soft structure of the water bottle body. The result? Maximum and rapid hydration running, without efforts, to ensure better performance, whatever the sport practiced.
WORLD TOUR PROVEN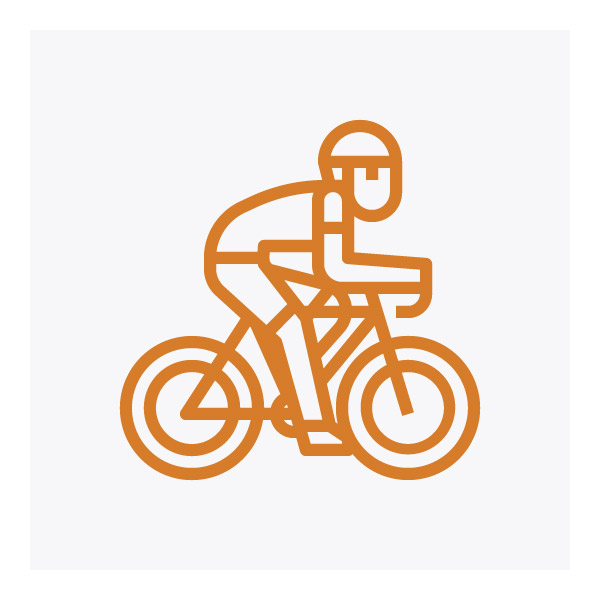 It was presented in preview at the Tour de France2019: used and tested by many the world's best cycling professionals, who at each stage received it from the official motorbike NAMEDSPORT>, real support to all cyclists of the Peloton during the race.
100% BPA FREE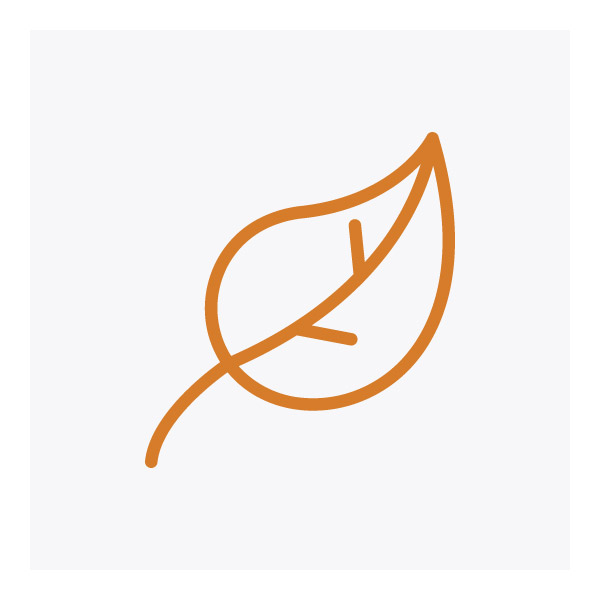 It boasts the complete absence of Biosphenol A, a synthetic substance used in the production of plastic that, where present, can migrate in small quantities in food and beverage. Although its effects in the body are not yet fully known, some studies have shown that it can act as an endocrine disrupter.
PEDALING HAS NEVER BEEN SO GREEN
No harm to the environment. This is how one of the iconic cycling objects transforms and becomes consistent with the eco-friendly philosophy of the most famous sport in the world for its link with nature: NAMEDSPORT> HYDRA2PRO THE RACING SPORT BOTTLE is made with innovative material, odourless, soft and resistant at the same time. It is suitable for contact with food according to FDA European and American standards and is 100% BPA Free. The biodegradability of the bottle, does not affect the physical properties and characteristics of the product, which remain unchanged compared to a traditional Sport Bottle.
HydraFit> is certified Informed Sport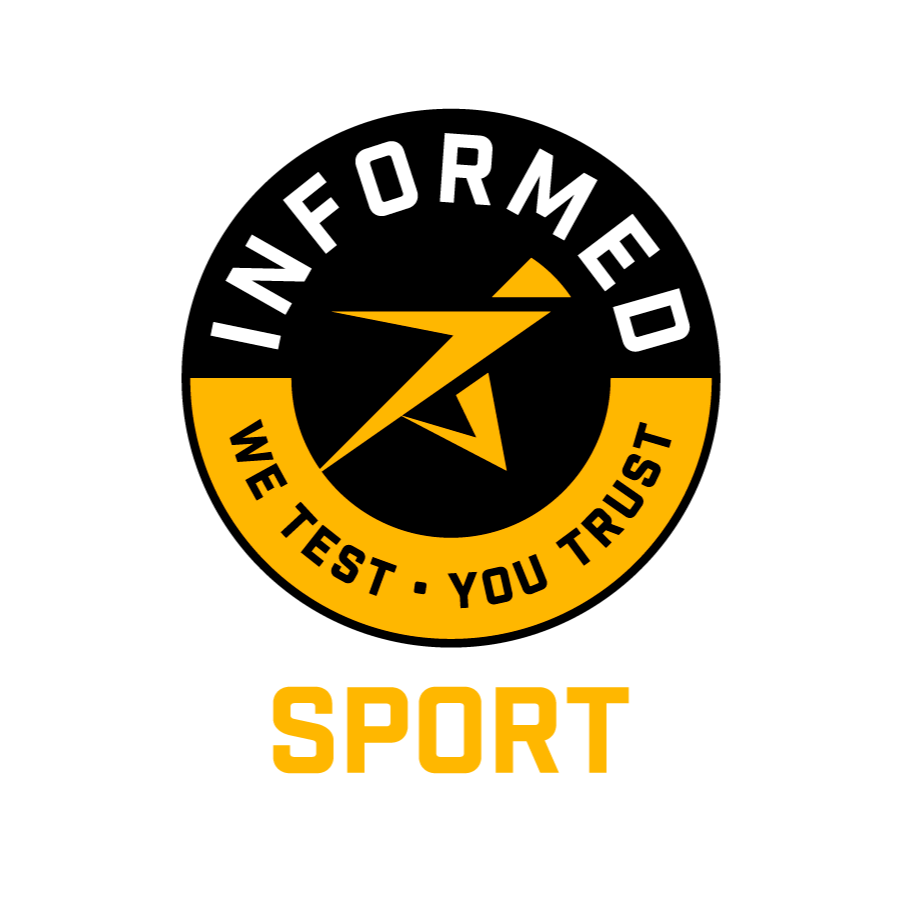 Informed Sport is a worldwide recognized certification program that aims to certify the quality of products, suppliers and production facilities in the sports nutrition sector. NAMEDSPORT> was the first Italian brand to have obtained this important certification with the product Hydrafit>, followed by Omega 3 Double Plus, 100% WHEY PROTEIN SHAKE, TOTAL ENERGY RECOVERY> Pro+, Aminonam Sport and CreaFast®: a growing commitment that expresses the will to guarantee the consumer high quality formulations to be taken in total safety.